One of the ways that you benefit from outsourcing is it increases the consistency of all documents being printed and mailed to your customers. When you handle it with your own department then it leaves room for potential errors. This will cost you valuable resources, investment in supplies and equipment and it's better to leave it in the hands of professionals who understand the value of your business.
At Towne Mailer, we strive for continuity across all our mail production procedures. You will find that there are multiple benefits to hiring a qualified outsource provider to handle the printing and mailing process. The real perk is that you can keep things more organized with peace of mind for the future. You might be growing as a company and this means that you will have an increase in mailing needs. This can get more daunting over time so hiring professionals is wise.
Saves you time and money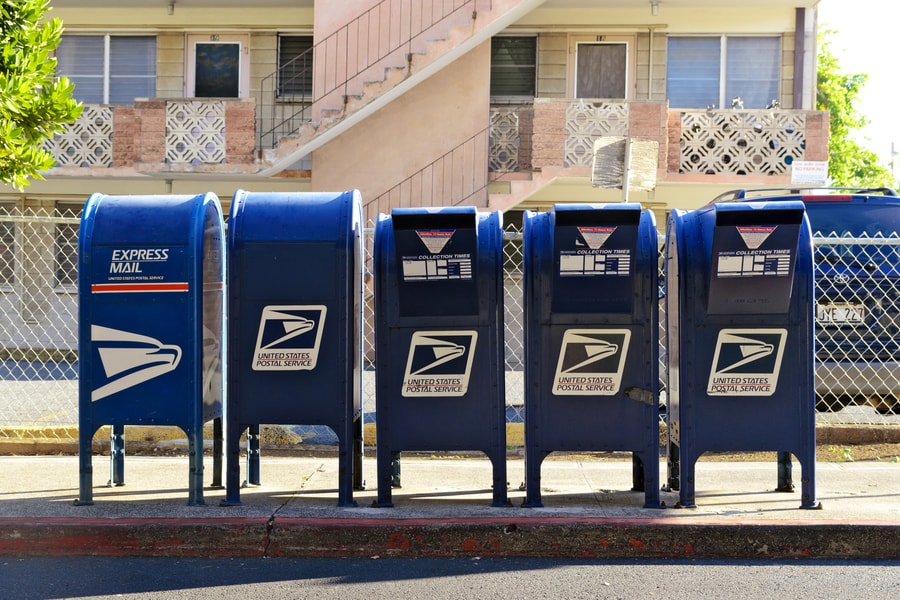 Instead of spending your resources to handle the mailing tasks yourself, it's much more cost-effective to hire specialists who are already acquainted with the process on a higher level. You will get a comprehensive package where efficiency and affordability are stressed. There are so many opportunities to save your business from the added pressure of getting your mail printed, processed, and sent, and Towne Mailer is one of the best options to consider.
Every business wants to save themselves time and money because both are essentially the same thing. In addition, you will increase company morale by reducing the workload. This will inevitably help psychologically because tedious tasks like this can have a negative effect on the worker's psyche after a while. You won't have to worry about it taking a toll on your company and employees and can get a deal that is perfect for your purposes. Outsourcing printing and mailing carries with it many beneficial results that are hard to ignore. If you're currently handling it all yourself then it's easy to understand why people decide to outsource. It allows you to take back the freedom you had and thrive more!
Frees staff to accomplish other tasks
Let's say at the end of each quarter, you must print and send out various documents to your customers. This means that the machines need to be working properly and everyone within your company needs to be on their A-game. In some cases, you might waste entire days simply assigning printing and mailing tasks to your employees when they could be enriching the business instead with other skills and important marketing tasks.
This period of printing and mailing can take a long time when you are a larger business. Not only that, but it is generally more expensive to handle it yourself because it means that you might have to hire staff to handle the various intricacies of the job. They will need to be trained and accumulate knowledge about the subtleties of your business. When you outsource, they will already know what needs to be taken care of and you won't have to keep them on the payroll. You can simply hire their services when needed.
Enhances the brand quality
When continuity and efficiency are stressed through outsourcing, you will increase your brand quality and reliability. Customers will notice that things are copacetic and organized and this goes a long way when you make a good impression over time. A professional result requires efficient equipment, and this might be a major obstacle for you to consider. Look at your printers and analyze them to see if they're ready to handle a larger load of documents.
Many companies spend a lot of money on equipment in addition to printers and maintenance when it's time to send out invoices or other documentation. This upkeep alone is a tremendous burden that can be addressed through simply outsourcing. One of the main challenges of any brand is maintaining consistency with your mailing updates and billing procedures. Your brand will grow easier when you can focus on the tasks that matter more than tedious printing and mailing procedures. If you outsource to a company like Towne Mailer, then we will make sure that things are running according to a certain standard so that all the professional details are accounted for.
Increased Control
One of the important aspects of outsourcing to consider is that they need to be consistent.. When it comes to mailing and printing, they will have the necessary skills to accomplish any job and this gives you increased control over the situation. Having that guarantee that the tasks will be completed efficiently is a security blanket that many businesses are adopting.
You deserve increased control over your documentation and mailing processes. If you decide to handle it yourself then you might end up being sorely disappointed because your staff simply isn't as efficient as a professional company that does this exact task for a living. They have been fine-tuned in the business and know how to manage the small details with consistency. You will feel empowered during the process because the human error will be eliminated so you can focus on what matters more. The outsourcing service works for many other clients, so this forces them to work efficiently around the clock with no errors.
Engage the Towne Mailer today!
If you're looking to outsource printing and mailing services then you have come to the right place at Towne Mailer. You will be reassured when consulting with us that everything will be handled according to your exact specifications. We realize that each business is different and requires a certain amount of flexibility. That's why we stress communication and efficiency with each individual client. If you're tired of handling the menial tasks of printing or mailing then we have the right professional solution for you!
It's time to take control of your business for an affordable price. We know it takes a lot to run your business and that's why we offer high-quality solutions to streamline the printing and mailing process for you. There is a great emphasis on customer care here that we are passionate about. Not only that, but we ensure the best quality and efficiency with an enhanced economic response to help your business thrive. At Towne Mailer, we understand the importance of communication with your customers and we will work hard to ensure everything is accounted for. Hire us today to handle the job and we will act swiftly!
Get the best Print Provider. We guarantee fast turnaround times.
Call today to speak with one of our team members: (877) 882-6245