Is Direct Mail Worth It?
You may be wondering, "Is direct mail worth it?" Perhaps you've seen the soaring costs of postage and mailing lists and wondered if your investment is worth it. In this article, you'll learn why direct mail is worth it, and how to maximize your return on investment. Keep reading to discover how direct mail can benefit your business. You'll also discover how to create a campaign that will appeal to your target audience.
(Searching in Google "invoice mailing service"? Contact us today!)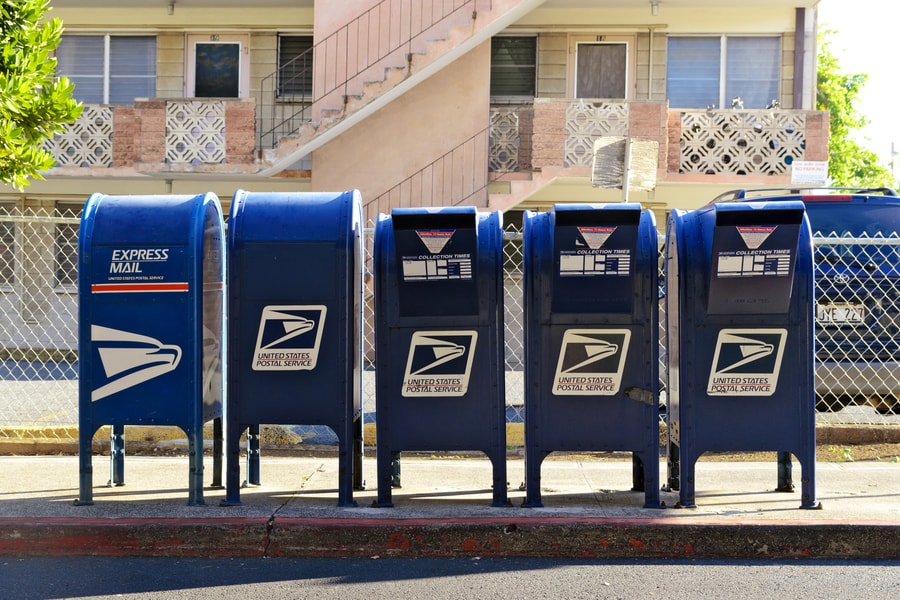 Cost of direct mail
The cost of direct mail can range from a few dollars per mailing to several thousand. Postcards, for example, cost around $1,150 to send to 1,000 recipients. Human error and time-consuming processes can add up to a significant expense. Thankfully, there are many ways to reduce your direct mail expenses. Listed below are three tips that will help you keep your direct marketing budget under control. If you have no idea what to expect when it comes to direct mail costs, read on to discover some of the best ways to keep your budget as low as possible.
First, consider the design of your direct mail pieces. A design should be appealing to your audience. You can either design your direct mail pieces or have a copywriter create them for you. Either way, copywriting is an important aspect of your direct mail budget, and the quality of your direct mail pieces will dictate how much money you spend and how much ROI you receive. A great copy will persuade your audience to take action.
Cost of mailing list
A mailing list costs anything from pennies to over a dollar per name. The price range depends on the type of list and the segmentation. For instance, a list of consumers will cost more than a list of business prospects. A list segmented by sales stage information, psychographic data, or geography will be more expensive. Some list providers require a minimum purchase, and you'll likely have to pay additional fees if you want to test names and send them specific marketing messages.
The quality of a mailing list is a foundational determinant of price. Generally, the higher the quality, the more expensive it will be. For example, a list with a high deliverability rate will cost more than a list of low-quality prospects. In addition, specialized mailing lists will cost more than those with common, basic data. A reliable data compiler will regularly update its lists, but it may be difficult to obtain certain data.
Cost of postage
Postage is one of the largest costs associated with direct mail campaigns. Postage costs can vary significantly between standard-class and first-class mail. When planning your direct mail campaign, take into consideration the postage costs for each class of mail and whether you want to send your mail sooner or later. In some cases, the USPS will offer discounts for organizations that qualify for their special postage rates. However, you should always ask your vendor if they are using the most competitive rates.
First-class mail is expensive, but it offers priority processing, precise mail tracking, and fast delivery. A small postcard costs $0.35 to mail first-class. USPS-approved mail houses can get you significant discounts, but standard mail is cheaper and slower. Postage rates can vary a lot by list size, as well. However, nonprofits will usually have the best rates, ranging from $0.112 to $178 per piece.
Return on investment
While the return on investment for direct mail is lower than for many other digital marketing channels, it still beats out many other advertising mediums. Because it requires capital to develop, print, and deliver the campaign, direct mail costs can be considerably higher. In addition to the cost of mailing, the return on investment for direct mail marketing depends on how well the campaign is planned and measured. In addition to its ROI, direct mail marketing can be combined with digital channels for even better results.
Because direct mail is one of the oldest marketing channels, it is not dead, but it is becoming increasingly popular with modern tools. And while many businesses think direct mail is too expensive, in reality, it can have an incredible ROI. And while many people think that direct mail is too expensive, it is possible to get an ROI that rivals that of social media marketing. For example, Marketing Charts reports that direct mail has a 30% ROI compared to 30% for social media. However, when properly executed, direct mail offers a staggering 112% ROI.